Prince Eugen and the swedish design classic, The Waldemarsudde Flowerpot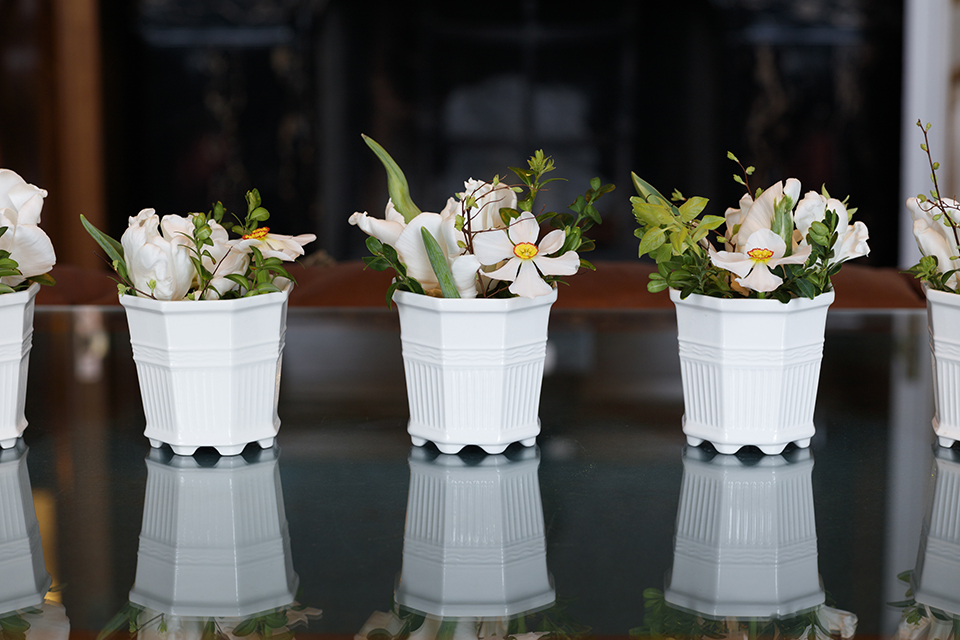 Prince Eugen (1865-1947) is primarily remembered as one of Sweden's greatest landscape painters, and the founder of the popular art
museum Prins Eugens Waldemarsudde on the lush island of Djurgården in Stockholm. It is less known to the wider public that Prince Eugen
was also, in fact, one of the most significant art collectors of his era, a patron of arts and culture and a designer.


Prince Eugen once stated that "decorative arts objects should be based on geometric shapes". Several of the Prince's decorativ arts objects
are characterised by a geometrical design, as well as a clear, clean, classic and timeless look. The Waldemarsudde pot was designed in 1915 and
with it's slightly coned octagonal shape and simple decor in relief of vertival channels och horizontal wavebands in white glaze, it is the most
famous example of this timeless and classic expression.


During the Prince's time, and to this day, there are always eleven or twelve Waldemarsudde pots with seasonal potted plants set beneath Anders
Zorn's intimate portrait from 1909 of Prins Eugen's mother, Queen Sophia.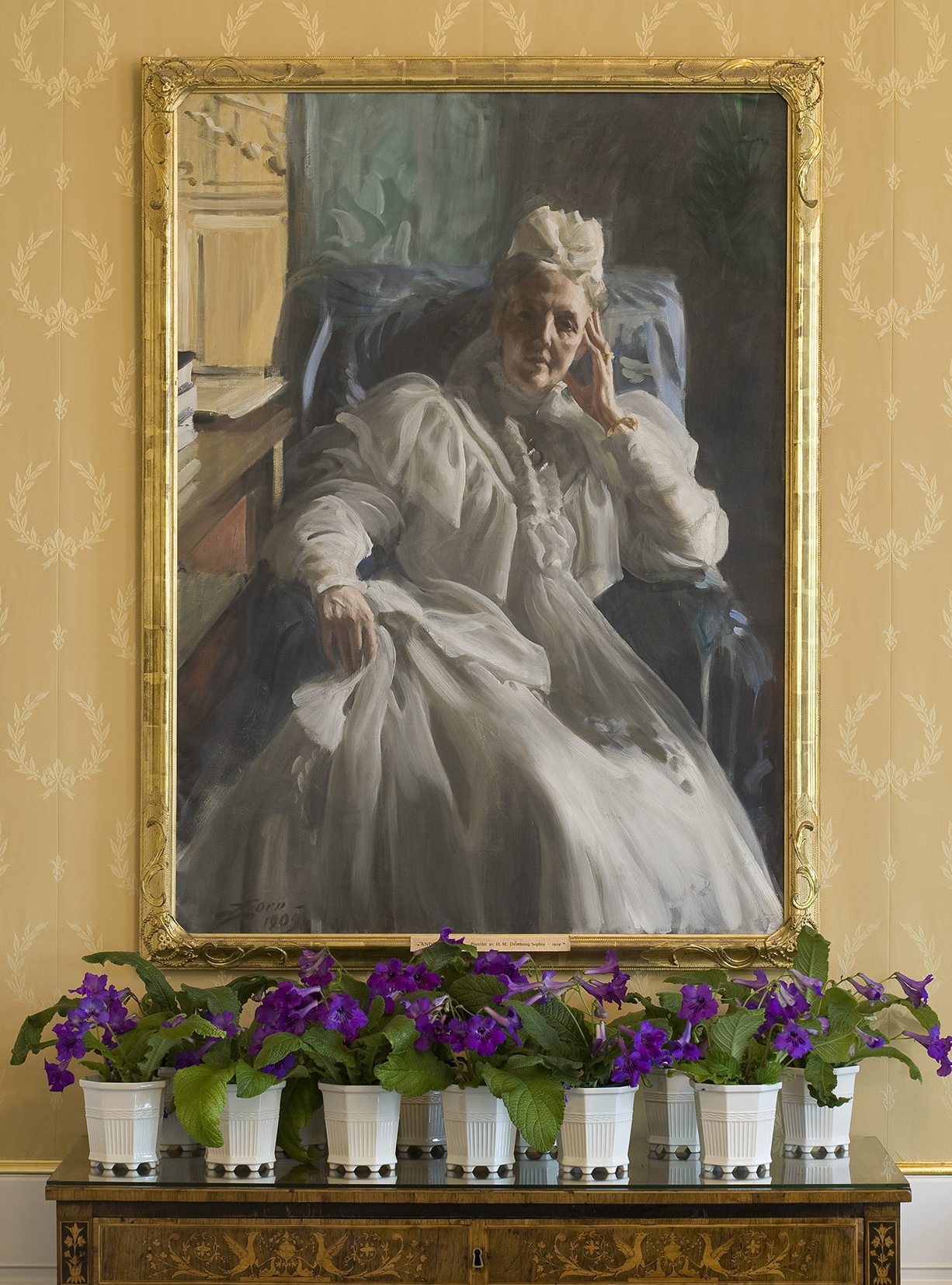 The Waldemarsudde pot has been sold exclusively at Prins Eugens Waldemarsudde (and today also in our webshop) since 1952. It is today
produced at the Lidköping porcelain factory. The factory occupies the historic premises of Rörstrand, with a staff that has previously produced
the pot during the Rörstarnd days. The models, cores and production molds are based on the originals from 1915.
Prins Eugens Waldemarsudde holds the exclusive rights to both the manufacture and sales of the popular pot. The unique handmade decorative
art object is produced according to the rules of applied art. The clay is fired and glazed, the outer surface polished, and each pot is examined
at various stages in the production process in order to maintain the highest quality. Underneath each pot is a distinctive, unique bottom stamp
with Prince Eugens signature for oroginality and quality assurance.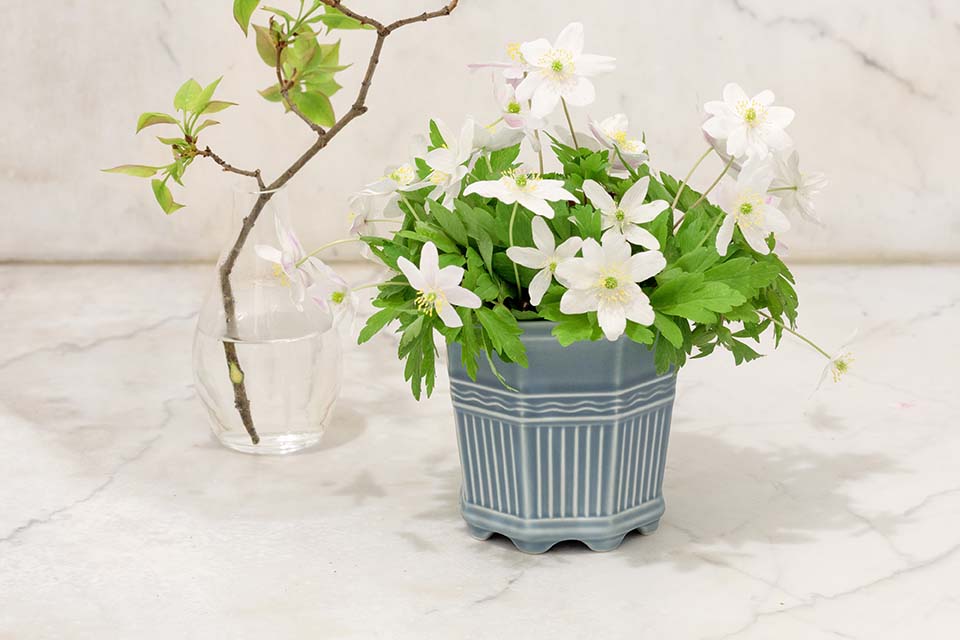 In 2015, to celebrate it's 100th birthday, the classical flowerpot was for the first time dressed in a new colour, a soft blue grey.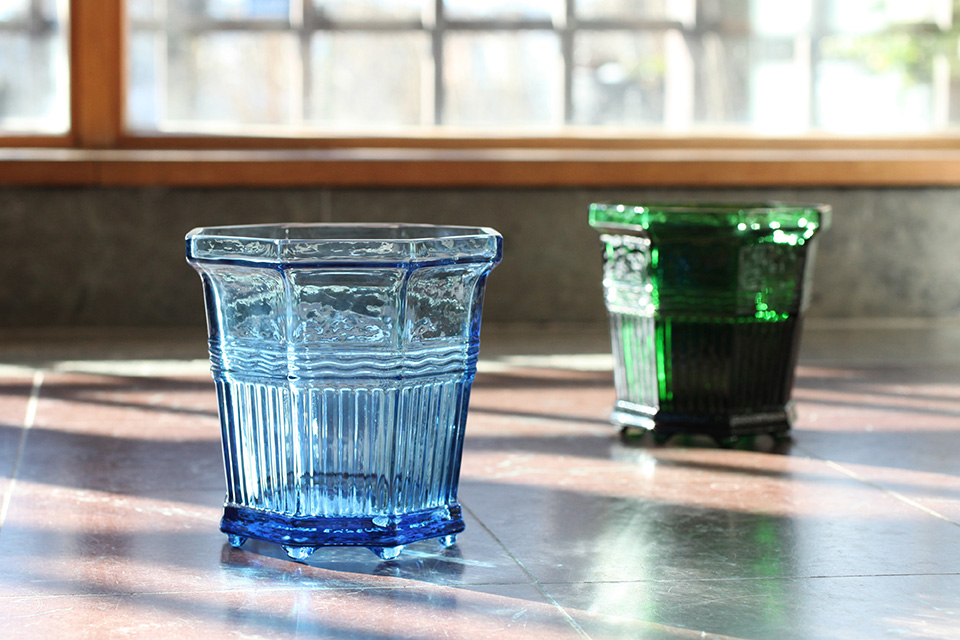 In April 2023 The Waldemarsudde Flowerpot is launched in crystal glass. - a new version of a very popular design classic. The new flowerpot is manufactured for the museum Prins Eugens Waldemarsudde by Reijmyre Glassworks.